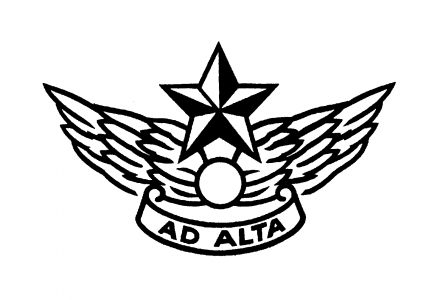 Year 10 Digital Technology
10DTEC
Course Description
Teacher in Charge: Miss K. Long
Recommended Prior Learning
Open Entry
---
This course explores a range of digital topics allowing students to design and develop their own outcomes. They a
develop their practical computing skills and understanding through project-based learning.
Topics covered include:
• Programming with Game Lab
• Virtual Reality
• Video editing
• Web development
• Image manipulation with Photoshop
• 3D modelling
• Computer Science concepts
What is in year 10 Digital Technology presentation - https://docs.google.com/presentation/d/11HMnbLdAU6NKBGT9pd0Y-R09YE3Y9YJzBZYZw4WjgsA/edit?usp=sharing
To look at more detail at what the course involves have a look at our website - https://sites.google.com/hvhs.school.nz/technology/DTEC/10DTEC
This course is highly recommended for students wishing to study Year 11 Digital Technology and/ or Computer Science at year 12.
---
Learning Areas:
---
Pathway
This course leads to level 1 Digital Technology. At years 12 and 13 the Digital Technology course splits into Computer Science and Digital Technology. The Computer Science course focuses on programming, networking & computer science concepts. Whereas Digital Technology focuses more on digital media, Web development, 3D modelling
& Virtual Reality.
Career Pathways
Recreation Co-ordinator, Data Analyst, Mining Engineer, Auditor, Business Analyst, Software Developer, Electronics Engineer, Automotive Electrician, Biomedical Engineer, Meteorologist, Fashion Designer, Industrial Designer, Information Technology Helpdesk/Support Technician, Information Technology Manager, Systems Administrator, Graphic Pre-press Worker, Energy and Chemical Plant Operator, Engineering Machinist, Game Developer, Glass Processor, Locksmith, Test Analyst, Network Administrator, Geospatial Specialist, Security Analyst, Penetration Tester, Graphic Designer, User Experience Designer
Contributions and Equipment/Stationery
$20.00 for classroom materials.
We are grateful to families making voluntary payments to assist with course specific costs.
---
Pathway Tags
Accountant, Accounts Officer, Advertising, Auditor, Biomedical Engineer, Business Analyst, Computer Support Technician, Contact Centre Worker, Data Entry Operator/Transcriptionist, Database/Systems Administrator, Electronics Engineer, Energy Auditor, Financial Adviser, Financial Dealer, Game Developer, Helpdesk/Support Technician, Information Technology Architect, Information and Communication Technology Manager, Loss Adjuster, Management Consultant, Manager Marketing, Mortgage Broker, Network Administrator, Network Engineer, Procurement Manager, Production Manager, Programmer, Real Estate Agent, Sales and Marketing, Software Architect, Systems Administrator, Telecommunications Engineer, Tertiary Lecturer, Test Analyst, Web Designer, Web Developer, Website Administrator, Chemist
---
Related Videos
https://www.youtube.com/watch?v=https://www.youtube.com/embed/nKIu9yen5nc?rel=0&showinfo=0
Useful Links