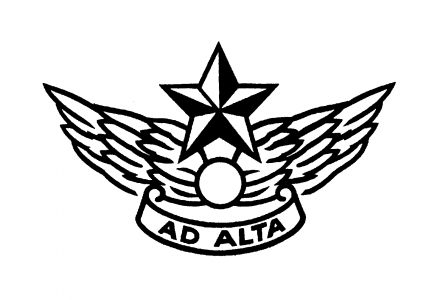 Level 1 Digital Technology
11DTEC
Course Description
Teacher in Charge: Miss K. Long
Recommended Prior Learning
Open entry but Year 10 Digital Technology is an advantage.
---
This course enables students to extend their digital skills through exploring key digital technology areas to design and develop digital outcomes.
Digital Media - students will implement basic procedures to produce a professional media outcome through coding a website using HTML and CSS and integrating other media from the Adobe Design Suite.
Examples of websites made by year 11 students:
https://website-assessment-tashiepeters.11dtecgl.repl.co/
https://bobby-ma-as91880-website-assessment.11dtecgl.repl.co/
https://as91880-website-assessment-aadiprashar.11dtecgl.repl.co/
Programming – Students will learn problem-solving and programming skills to develop a computer program using Javascript.
Examples of programs made by year 11 students:
https://callumwatsonrentals.netlify.app/
https://webbm-jsinternal-v3.netlify.app/
Human Computer Interaction (HCI)- Throughout the year students will learn about Human Computer Interaction and how to apply these principles to their work.
Compression coding for different media types - Students will learn about compression coding and how this applies to other projects in the course and in everyday life.
To see more details about what is covered in the course visit the technology website - https://sites.google.com/hvhs.school.nz/technology/DTEC/11DTEC?authuser=0
This course is all portfolio based and leads to university entrance approved courses.
---
Learning Areas:
Detailed Course Outline
---
Pathway
Level 2 Computer Science, Level 2 Digital Technology
Contributions and Equipment/Stationery
Approximately $20.00
We are grateful to families making voluntary payments to assist with course specific costs.
---
Pathway Tags
Accountant, Accounts Officer, Advertising, Auditor, Biomedical Engineer, Business Analyst, Computer Support Technician, Contact Centre Worker, Data Entry Operator/Transcriptionist, Database/Systems Administrator, Electronics Engineer, Energy Auditor, Financial Adviser, Financial Dealer, Game Developer, Helpdesk/Support Technician, Information Technology Architect, Information and Communication Technology Manager, Loss Adjuster, Management Consultant, Manager Marketing, Mortgage Broker, Network Administrator, Network Engineer, Procurement Manager, Production Manager, Programmer, Real Estate Agent, Sales and Marketing, Software Architect, Systems Administrator, Telecommunications Engineer, Tertiary Lecturer, Test Analyst, Web Designer, Web Developer, Website Administrator, Debt Collector, Finance Manager, Payroll Officer, Actuary, Database
---
Useful Links