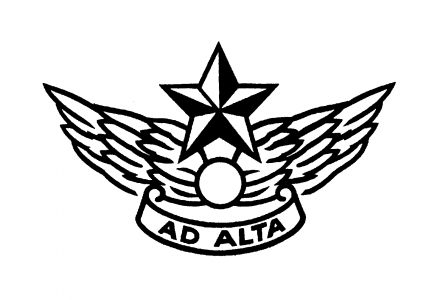 Level 3 Employment Ready
13EMPR
Course Description
Teacher in Charge: Mr R. King
Recommended Prior Learning
Students should have an interest in gaining skills relevant for a wide variety of work pathways. Students who select Employment Skills will want to improve their confidence and communication skills. Students should expect to work both independently and in group situations.
---
WELCOME TO YEAR 13 EMPLOYMENT READY...

Helping you plan your future career pathway
Giving you the skills to start travelling down that pathway eg; communication/teamwork
Giving you the opportunity to 'experience' a structured and supportive work environment of your choice
Providing you with courses that are skills based and look good on your C.V
This course is a lot about personal skills and team skills, to prepare you to transition to employment or vocational training (more training).
When you are identified as "workplace ready" you will also be eligible for external courses that are relevant to your career interest eg; barista training, communications, hospitality, creative skills, retail etc.
At the beginning of the year, you will start planning your career and be involved in externally provided courses that build skills and valuable qualification for your CV's eg; First Aid Certificate, Workplace Safety Certificate, Site Safe Certificate etc
We also start a group 'community project' that develops team building and communication. This is a lot of fun - you learn new skills, meet new people and get great feedback from the community. By the time you have completed the career plan, courses and community project you will have accumulated around 30 level 3 NCEA credits.
After community projects come the work placement where you have the opportunity to experience 'the real world of work'. This will allow you to try careers out eg; building/hairdressing/tourism etc... and help you plan your next moves after school finishes. You never know....you might get offered a job/apprenticeship...if you are keen and reliable!!
Our goal is to have every Year 13 Employment Ready student -that's you!! - leave school with a qualification (ideally at NCEA L3), a job (preferably full time), or an up to date C.V with the confidence to apply for a job or apprenticeship/traineeship of your choice.
---
Course Overview
Term 1
During Term 1, following the workplace preparation phase (eg; First Aid/Workplace Safety etc) and careers input (begin Career Plan), students will undertake a significant community based 'project' that develops teamwork,communication and problem solving skills.

Students will gain approximately 1 L1 Credit, 1 L2 Credit and 10 L3 credits from the workplace preparation courses and approximately 15 L3 credits from the community based project.
Term 2
Students will complete their community based projects during Term 2 (15-18 L3 credits) and then 5 L3 credits from 2 generic skills-based standards. eg; Decision making skills/ Researching a workplace. From mid -Term 2 students who have demonstrated reliability and keenness are then offered workplace experiences. Other assessment opportunities and external training course may also be offered to keen students. eg Barista; Site Safe; Driver licensing etc

NOTE; All standards offered in Employment Ready are Unit Standards and count towards NCEA L2/L3 but not University Entrance. Students can be expected to complete around 25-30 L3 Unit Standard credits during the course, which is half of their NCEA L3 requirement.
Term 3
During Term 3 students continue workplace experiences and may be encouraged to look at more than one work experience. Student also revisit their original Career Plan, update C.V's and begin preparing for 'next steps', that may include (among other options) apprenticeships/trainee-ships; full time/part-time employment; and tertiary studies at Polytechnic.
Term 4
This time is set aside for those students who are required to study for external exams and for exploring employment options or next steps.
Learning Areas:
---
Career Pathways
Mining Engineer, Air Force Officer, Aircraft Loader, Aircraft Maintenance Engineer, Aircraft Refueller, Product Assembler, Building Surveyor, Architectural Technician, Army Officer, Army Soldier, Heavy Truck Driver, Insurance Loss Adjuster, Medical Physicist, Collision Repair Technician, Glazier, Automotive Refinisher, Wall and Floor Tiler, Building Insulator, Metal Worker, Brick and Blocklayer, Boat Builder, Fabrication Engineer, Building Contractor, Building and Construction Labourer, Mechanical Engineer, Electrical Engineer, Earthmoving Machine Operator, Cabinet Maker, Line Mechanic, Textile Process Operator, Carpenter, Flooring Installer, Coachbuilder/Trimmer, Miner/Quarry Worker, Diver, Painter and Decorator, Concrete Worker, Stonemason, Crane Operator, Visual Merchandiser, Electronics Trades Worker, Plumber, Gasfitter and Drainlayer, Driller, Electrician, Lift Technician, Engineering Machinist, Plasterer, Welder, Plastics Worker, Ranger, Forestry and Logging Worker, Furniture Finisher, Glass Processor, Industrial Spray Painter, Joiner, Locksmith, Train Driver, Navy Sailor, Navy Officer, Pulp and Paper Mill Operator, Plastics Technician, Roading Construction Worker, Roadmarker, Roofer, Wood Processing Worker, Scaffolder
Pathway Tags
Architectural Technician, Boat Builder, Bricklayer, Building Contractor, Building Insulator, Cabinet Maker, Caretaker, Carpenter, Technician/Draughtsperson, Concrete Worker, Construction Worker, Crane Operator, Diver, Driller, Earthmoving Machine Operator, Electrician, Fabrication, Engineer, Floor and Wall Tiler, Floor Covering Installer, Fork-Lift Operator, General Labourer, Glazier, Interior Designer, Joiner, Landscape Gardener, Lift Technician, Line Mechanic, Locksmith, Metal Worker, Miner/Quarry Worker, Mining Engineer, Painter and Decorator, Plasterer, Plumber, Gasfitter, and Drainlayer, Property Manager, Railway Shunter, Roading Construction Worker, Roadmarker, Roofer, Rubbish/Recycling Collector, Scaffolder, Stonemason, Water/Waste Water Treatment Operator, Welder...etc
---