11CLAS
Level 1 Classical Studies
Course Description
Teacher in Charge: Ms R. Lantsbery
Classical Studies is the study of the ancient civilizations exploring their art, history, literature, religion and philosophy. Students learn how the past continues to influence the present. In Level 1 we primarily study both Ancient Greece and Rome, but do include comparisons to other classical and modern civilisations.
In Year 11 we study:
• Greek Society
How the Ancient Greeks lived and the way they treated different groups in society eg. Men, Women and Slaves.

• Greek Mythology
Gods, Goddesses, Monsters and Heroes.

• Greek Tragedy
Death, drama, bloodshed and more death.

• Roman Society
Anything the Greeks can do the Romans could do bigger, and better...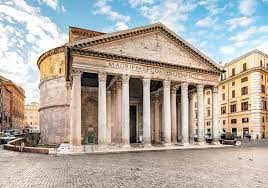 • Roman Entertainment
Sport with swords and wild animals...
Course Overview
Term 1
Greek Mythology / Introduction to Ancient Greek society.

Internal Assessment 1 - Social Relationships in the Ancient World
Term 2
Greek Tragedy

Introduction to Ancient Rome
Term 3
Roman Entertainment

Internal Assessment 2 - Influence of the ancient world on modern culture

Roman Art

Pompeii
Term 4
Revision

External Examinations


Recommended Prior Learning
Open Entry
Pathway
Credit Information
Total Credits Available: 20 credits.
Externally Assessed Credits: 8 credits.
Internally Assessed Credits: 12 credits.

Assessment
Description
Level
Internal or
External
Credits
L1 Literacy Credits
UE Literacy Credits
Numeracy Credits
Classical Studies 1.1 - Demonstrate understanding of ideas and values of the classical world

Level: 1
Internal or External: External
Credits: 4
Level 1 Literacy Credits: Y
University Entrance Literacy Credits: 0
Numeracy Credits: 0
Classical Studies 1.2 - Demonstrate understanding of the significance of features of work(s) of art in the classical world

Level: 1
Internal or External: External
Credits: 4
Level 1 Literacy Credits: Y
University Entrance Literacy Credits: 0
Numeracy Credits: 0
Classical Studies 1.4 - Demonstrate understanding of social relationships in the classical world

Level: 1
Internal or External: Internal
Credits: 6
Level 1 Literacy Credits: Y
University Entrance Literacy Credits: 0
Numeracy Credits: 0
Classical Studies 1.5 - Demonstrate understanding of links between aspects of the classical world and another culture

Level: 1
Internal or External: Internal
Credits: 6
Level 1 Literacy Credits: Y
University Entrance Literacy Credits: 0
Numeracy Credits: 0
Credit Summary
Total Credits: 20
Total Level 1 Literacy Credits: 20
Total University Entrance Literacy Credits: 0
Total Numeracy Credits: 0