11FOOD
Level 1 Food
Course Description
Teacher in Charge: L. Twigg
WELCOME TO LEVEL 1 PRACTICAL FOOD
This course is primarily a practical course. You will be introduced to working in a kitchen environment with all of it's routines, hygiene and safety requirements.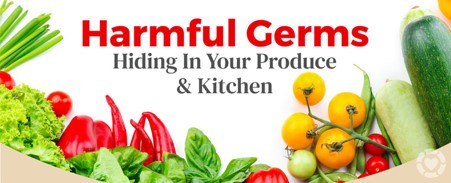 This course uses Service IQ Level 1 Unit Standards - Service IQ is one of the main training organisations for food preparation and food service in New Zealand.
This programme you will follow is assessed against Cookery Unit Standards and involves both written work and practical tasks. Your written work and practical cooking skills will have to meet a 'standard' - which is very achievable if you are keen, reliable and a good listener. We also provide some flexibility in our programme and can modify some units or recipes to suit the class needs.
By the end of the year you should have a good understanding about safe and hygienic food preparation practices..... AND have had the opportunity to create a range of delicious and practical recipes that you can use at home or demonstrate in a workplace.
Course Overview
Term 1
The Level 1 course equally delivers practical Hospitality unit standards from, serviceIQ and NCEA level 1 achievement standards from the Health/Home economics cirriculum.

The course is designed to build on the student's skills in cooking; understanding different techniques, food safety and hygiene, and using correct equipment.

Students will learn to think critically about recipes, gaining understanding of how different processes can be manipulated to achieve different outcomes.

Students will develop a greater awareness of the social, cultural and environment impacts on food, and influences on food preferences, including production, processing, scarcity, consumption and waste.

Students will learn how diet can influence wellbeing and how healthy nutrition can lead to improved physical and mental health as well as Hauora.






Term 2
The Egg n Cheese units tests students abilities to cook eggs using 3 different methods and cheese at least one way.
Mocktail unit involves the making of 4 different types on non alcoholic drinks. Practical assessment only.
The Hot finger foods unit tests skills and abilities in preparing, cooking and presenting 3 different products all successfully to meet preset criteria.
The Terminology unit is written only and covers a wide range of hospitality/foods terms. This may be done earlier or later, depending on progress.

Term 3
The meat unit involves 4 different methods of preparing, cooking and presenting meats to preset criteria. This unit can be challenging and may be substituted depending on student needs.
The Fruit and Vegetables unit involving their preparation and cooking can sometimes be included alongside other suitable units.

Term 4
There may be a small opportunity of tidying up/finishing off incomplete units here.
Recommended Prior Learning
Year 10 Foods is highly recommended. This will help you if you are used to procedures and food safety practices you will need in senior courses.
Contributions and Equipment/Stationery
Approximately $120.00.
We are grateful to families making voluntary payments to assist with course specific costs.
Pathway
You may also link to externally provided food service courses at Weltec and/or through courses provided by STAR eg; Barista
Credit Information
Total Credits Available: 21 credits.
Internally Assessed Credits: 21 credits.

Assessment
Description
Level
Internal or
External
Credits
L1 Literacy Credits
UE Literacy Credits
Numeracy Credits
Demonstrate knowledge of terminology used for food and recipes in commercial cookery

Level: 1
Internal or External: Internal
Credits: 5
Level 1 Literacy Credits: 0
University Entrance Literacy Credits: 0
Numeracy Credits: 0
Prepare, cook, and present meat in the hospitality industry

Level: 1
Internal or External: Internal
Credits: 4
Level 1 Literacy Credits: 0
University Entrance Literacy Credits: 0
Numeracy Credits: 0
Prepare and present hot finger food in the hospitality industry

Level: 1
Internal or External: Internal
Credits: 2
Level 1 Literacy Credits: 0
University Entrance Literacy Credits: 0
Numeracy Credits: 0
Prepare and cook a cake, a sponge and a batch of scones in the hospitality industry

Level: 1
Internal or External: Internal
Credits: 3
Level 1 Literacy Credits: 0
University Entrance Literacy Credits: 0
Numeracy Credits: 0
Prepare and present egg and cheese dishes in the hospitality industry

Level: 1
Internal or External: Internal
Credits: 3
Level 1 Literacy Credits: 0
University Entrance Literacy Credits: 0
Numeracy Credits: 0
Prepare, construct, and garnish mocktails for the hospitality industry

Level: 1
Internal or External: Internal
Credits: 2
Level 1 Literacy Credits: 0
University Entrance Literacy Credits: 0
Numeracy Credits: 0
Demonstrate knowledge of knife care, use, storage, and carrying for the hospitality industry

Level: 1
Internal or External: Internal
Credits: 2
Level 1 Literacy Credits: 0
University Entrance Literacy Credits: 0
Numeracy Credits: 0
Credit Summary
Total Credits: 21
Total Level 1 Literacy Credits: 0
Total University Entrance Literacy Credits: 0
Total Numeracy Credits: 0