11SUPP
Level 1 Supported Learning
Course Description
Teacher in Charge: Mrs H. Lear
Supported Learning is a programme for Year 11 and above students who need a more structured, supported environment for their learning. In–class Learning Support Assistant guidance is available.
There is a focus on developing written and spoken literacy skills in functional contexts.
Students are able to achieve Level 1 credits in life-skills related topics. This also counts towards the NZQA Level 1 Certificate in Skills for Living.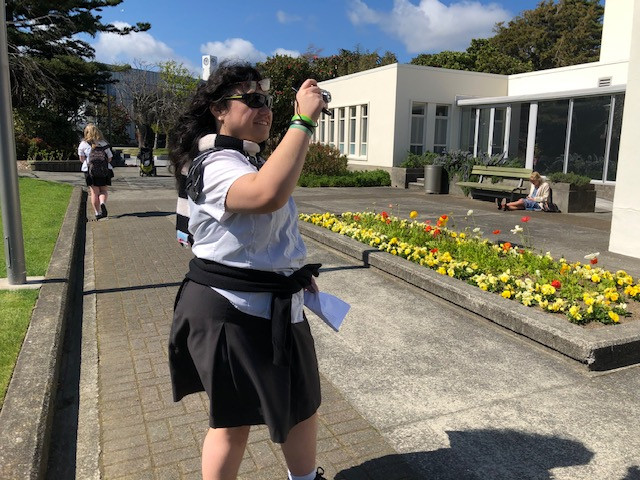 Recommended Prior Learning
None required.
Contributions and Equipment/Stationery
None required.
Credit Information
Total Credits Available: 37 credits.
Internally Assessed Credits: 37 credits.

Assessment
Description
Level
Internal or
External
Credits
L1 Literacy Credits
UE Literacy Credits
Numeracy Credits
Actively participate in spoken interactions

Level: 1
Internal or External: Internal
Credits: 3
Level 1 Literacy Credits: Y
University Entrance Literacy Credits: 0
Numeracy Credits: 0
Access and use facilities and services in the community (Supported Learning)

Level: 1
Internal or External: Internal
Credits: 4
Level 1 Literacy Credits: 0
University Entrance Literacy Credits: 0
Numeracy Credits: 0
Maintain hauora - personal health and well-being (Supported Learning)

Level: 1
Internal or External: Internal
Credits: 4
Level 1 Literacy Credits: 0
University Entrance Literacy Credits: 0
Numeracy Credits: 0
Demonstrate strategies to ensure personal safety (Supported Learning)

Level: 1
Internal or External: Internal
Credits: 4
Level 1 Literacy Credits: 0
University Entrance Literacy Credits: 0
Numeracy Credits: 0
Demonstrate interpersonal skills in familiar contexts (Supported Learning)

Level: 1
Internal or External: Internal
Credits: 4
Level 1 Literacy Credits: 0
University Entrance Literacy Credits: 0
Numeracy Credits: 0
Describe elements of own culture, basic rights and responsibilities of being a citizen of Aotearoa (Supported Learning)

Level: 1
Internal or External: Internal
Credits: 4
Level 1 Literacy Credits: 0
University Entrance Literacy Credits: 0
Numeracy Credits: 0
Carry out a plan to achieve personal goals (Supported Learning)

Level: 1
Internal or External: Internal
Credits: 4
Level 1 Literacy Credits: 0
University Entrance Literacy Credits: 0
Numeracy Credits: 0
Apply problem solving strategies to resolve day to day issues (Supported Learning)

Level: 1
Internal or External: Internal
Credits: 5
Level 1 Literacy Credits: 0
University Entrance Literacy Credits: 0
Numeracy Credits: 0
Apply literacy skills in a range of day to day contexts (Supported Learning)

Level: 1
Internal or External: Internal
Credits: 5
Level 1 Literacy Credits: 0
University Entrance Literacy Credits: 0
Numeracy Credits: 0
Credit Summary
Total Credits: 37
Total Level 1 Literacy Credits: 3
Total University Entrance Literacy Credits: 0
Total Numeracy Credits: 0